MORE NFL HELL: Houston Texans & Los Angeles Rams Play To Near Empty Stadium (VIDEO)
Uncategorized
November 19, 2017,
0 Comment
The Houston Texans are playing the Los Angeles Rams at the Los Angeles Memorial Coliseum this Sunday and it looks like the kneeling controversy is still hurting attendance in a big way.
The Houston Texans defense is off to an impressive start against the high-powered Rams offense.
Jadeveon Clowney and his teammates limited Jared Goff and the Rams to 131 total yards in the first half at the Coliseum, keeping Los Angeles out of the end zone entirely. The Rams entered the game with the NFL's highest-scoring offense at 32.9 points per game.
Greg Zuerlein hit three field goals for the Rams, who led 9-7 at halftime. Zuerlein has already surpassed his previous career-high for a season with 27 field goals in the first nine games for the Rams, who are mediocre in the red zone despite their prolific points totals.
Fox LA sports anchor Liz Habib took snaps of today's game showing a more than half empty Los Angeles Memorial Coliseum. The stadium is more than half empty well into the first quarter.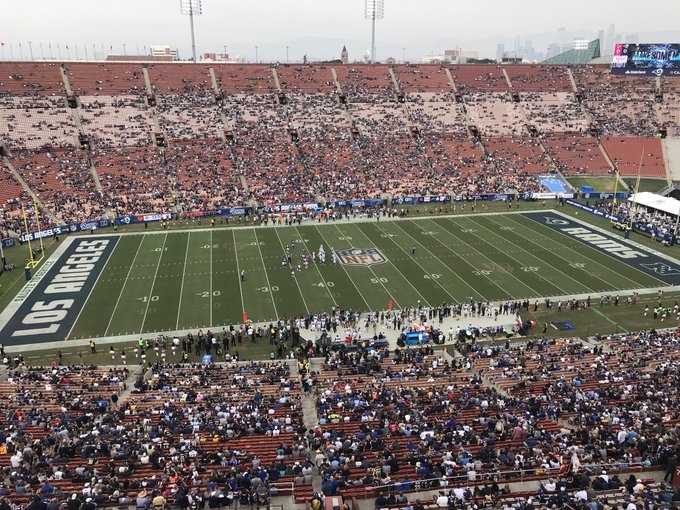 Liz Habib

✔@LizHabib

Press Box seat #HOUvsLAR 1st Qtr.

7575 Replies

107107 Retweets

217217 likes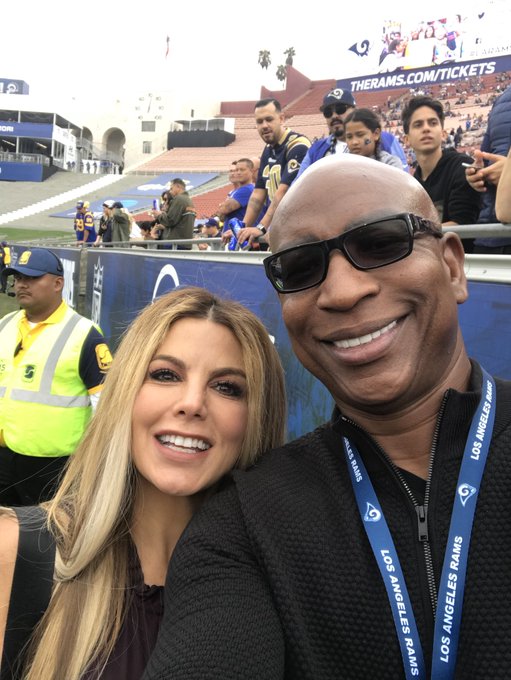 Liz Habib

✔@LizHabib

Game time tradition #selfie with @EricDickerson

99 Replies

77 Retweets

7474 likes
The #HOUvsLA game isn't the only one with major attendance issues today…
As The Gateway Pundit's Jim Hoft reported, the Chicago Bears and Green Bay Packers have a historic rivalry.
But after several weeks of NFL National Anthem protests even Soldier Field in Chicago was half empty today.
It's clear by the second quarter that the stadium is more than half empty.
Are you still Boycotting the NFL?